As a freelancer, it's somewhat difficult to learn the outcome of many of the jobs that I do, as we're rarely kept informed after we submit our work. I do try to keep up with as many as I can, though, and as of Summer 2022, I am aware of over seventy successful naming, tagline, and verbal branding efforts. Here are just a few worth mentioning, included with permission of the agencies with whom I was collaborating.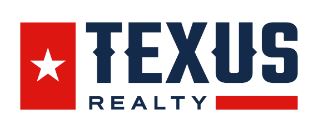 I was engaged by Kevin Pease of Pound Design in Austin, Texas, to help rename the well-established realty Austin House Company. AHC has been broadening its reach to other parts of Texas and felt that their beloved descriptive name could confuse prospective home-buyers, and drat it all, Texas House Company was in use. I oversaw a full naming process in which we started from scratch to find an available name that said, "We're from Texas!" In the end we landed on the most succinct imaginable coinage: Texus. Kevin was fantastic to work with and the company owner was exceptionally word-savvy, making the entire project a joy. The owner even came up with a tagline to fit the name that I so wish I'd written: "Real estate, y'all!" Feel free to reach out to Kevin if you'd like to discuss our collaboration.
.

In the summer of 2020 I helmed an emergency naming project for a new supplemental insurance company. Why an emergency? Because they were a couple of weeks from opening their doors and had received an unexpected cease and desist order on the name that they had chosen. Not only did they need to ditch their enthusiasm for that name (which was high), they had to find a new one that they were certain would not be challenged within a week. I dove in with a couple of collaborative namers and presented scores of researched options, many of which were quite interesting and available. At the end of the week they landed on Brella, which went right into action. Let me know if you'd like to discuss this heroic feat with the folks at Brella and I'll put you in touch.
.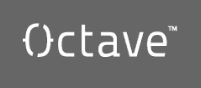 I worked with Heirloom on a project for Sierra Wireless to develop a name for a software solution for the Internet of Things (IoT). This B2B platform allows companies to collect and assess data from their physical products to both track and monetize how the products are performing. Essentially it transforms physical assets into digital assets (with many features and uses). The client was looking for a name which suggested both the interconnectivity of the IoT, and the ability to take one's assets to a higher level of value. The solution: Octave, which hit on both with an elegance. I've collaborated with the folks at Heirloom on a number of projects, and would be happy to connect you with them if you'd like to ask about working with me.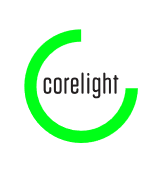 I was approached by Heirloom to help with renaming Broala, a company founded by the creators of Bro, a powerful and flexible framework for network analysis and security. Broala was transitioning from a focus on professional services and support to a product-based company, and the folks there thought it an opportune time to shift their name and branding to suggest more succinctly what their products and services provide: clear and manageable insight into everything going on inside your network. Out of many solutions, they chose Corelight, which in coordination with their new tagline "Illuminate Your Network" draws an immediate picture for potential clients. They were pleased with the result, and I'm proud to have a name out there that shines such a good light on the client. Please write me for a contact if you would like to discuss my work with the folks at Heirloom.
.

.
I was brought in by Robyn Adams of Secret Fan Base to help one of her longtime clients, Wolfers Asset Management LLC, with a renaming project. I was able to work directly with the client, Erik Wolfers, who wanted to update the messaging for the business overall, to bring across the idea of personalized service backed with a great deal of experience. It's a small firm, so he liked the idea of a small town feel, as long as it reflected the tagline they'd already landed on, "Classic Values, Current Thinking". The result: First & Main Financial, which covered all that and further suggested how loyal their client base is. They were pleased as punch, and I hear that the business is doing quite well under the rebrand. Feel free to ask Robyn or Erik about their experience working with me.
…

.
This project exemplified one of the more challenging facets of naming, to find a striking umbrella name for a number of different if related industries which were being united under one management and vision. Fischbein, a collection of niche leaders in food processing, packaging and material handling, approached Conjure (formerly Froeter Design) to tackle the job, and they took me on as the primary namer. They asked that the name embody several very general (if impressive) qualities that the group felt they could claim, such as integrity, agility, reach, innovation, and commitment. Any namer knows how tough that can be, and how many names are taken in that category. The result turned out well, though, as Duravant, suggesting the durability of their equipment, innovation, advantage, and a little raving in the middle, was available both for trademark and as a url. We all left the table pleased and surprised at how easily that name worked. Please write me for a contact if you would like to discuss my work with the folks at Conjure.
.
.
The folks at Pivot Design in Chicago approached me with an intriguing project: to name a new performance series hosted by the Harris Theater and Lyric Unlimited. The monthly series was to feature starring members of the Lyric Opera of Chicago, performing non-opera pieces of their choice. The client wanted the name to stress that message, of opera singers performing other genres, in a lyrical construction if possible. The result chosen was Beyond the Aria, which beat out over 150 other names to exemplify those criteria. Beyond the Aria goes into production of its first season in October, 2014. Please write me for a contact if you would like to discuss my work with the folks at Pivot Design.
.


.
Here was a challenge: to come up with a name for a new tech that processes and analyzes big log data much faster and more efficiently than anything to date. I tackled the project with Bay Creative for AuriQ, the brains behind the innovation. The puzzle: to craft a word that embodies those qualities, and the tech's ability to distill a large mass of information to a variety of intelligent and relevant points. The solution: Essentia, which evokes essence, essentialness, and sentience in a clipped, efficient coin. Both AuriQ and we were pleased with the results. Please write me for a contact if you would like to discuss my work with the folks at Bay Creative.
.
.
I was asked by Shala Graham of Brand Calling (formerly SW Creatives) to work on a very personal project, the name for a new creative shared work space in the DC area. This space was new not just in terms of about-to-be-built, but also as a new construct and co-working environment for creative professionals. From a set of about 100 names, Shala and her founding partner chose Creative Colony as most representative of their vision. Shala has since moved on from branding work, but the Colony is still going strong. Please let me know if you'd like to speak with her about our working together.
.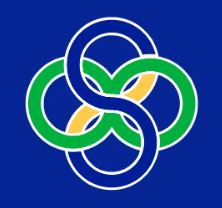 .
I partnered with Think Nocturnal to develop the name for a new management consultancy, started by a retired CEO. He wanted a name which conveys his experience level, and more specifically his ability to help every aspect of a client's business work together most efficiently. I wrote about 150 names for the project, and the one that he chose was Synchrony (which is being used as Synchrony Advisors). Please write me for a contact if you would like to discuss my work with the folks at Think Nocturnal.
.

.
I helmed an extensive renaming job for Marin Abused Women's Services (MAWS), out of San Rafael, CA. This was a pro-bono project through Taproot Foundation, an organization which grants branding and similar services to non-profits. In this case, I worked with a team which included a project manager, branding strategist, marketing strategist, and several graphic designers. Working closely with the branding strategist, I directed, organized, and co-presented four rounds of names. This job included filtering upwards of 800 names, several hundred of which I wrote myself, and re-strategizing after each presentation. Ultimately the client decided on the name Center for Domestic Peace, which I had written, and which has since been implemented. Please write me for a contact if you would like to discuss this work with the Taproot project manager.
.